Luther Diedericks
| Creator
Langebaan, South Africa
Mentor rank #100 of 2565
Genius Level: Mentor
Experienced Entrepreneur
Entrpreneurial Ecosystem Enabler
My Products
Trusted Buyers Club (TBC)
I am a seasoned and well qualified professional being a Certified Business Advisor with IBASA . I am passionate about the enablement and support of entrepreneurs and Intrapreneurs. The practical products and degrees offered was developed from personal experience and best practices researched.
Mentor experience
Developed a virtual process to both incubate and accelerate a business whilst focusing on profile based mentoring to facilitate the development of the business owner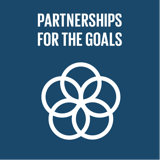 Strengthen partnerships across all the goals
Top 5 Passions
Partner

Family

Teaching

Service

Creativity
Luther's Genius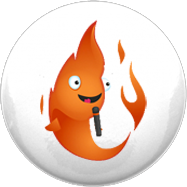 Blaze
Loves people, but gets distracted quickly, like Marilyn Monroe & Oprah Winfrey.
Luther's Profile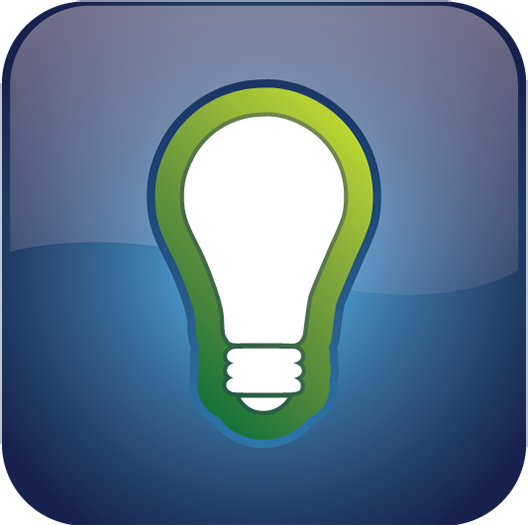 Creator
Creators are great at getting things started, and terrible at finishing.
Contribution
Growth
Gratitude
Respect
Collaboration
Fairness
Trust
Accountability
Honesty
Loyalty
Degrees
Ongoing
Completed
Created
Are you making money in your business and yet you never have enough cash? If you're making enough money in your business, congratulations! You seem to have mastered marketing and sales. Many entrepreneurs, however, fall short in the overall, effective management of their businesses, such as managing their cash flow. It's the nitty gritty details, for example,  understanding and managing...
Does your business need a reboot? There is general agreement that the Covid-19 pandemics' aftermath will have a greater impact than originally anticipated. The new normal is a consumer that changed its habits overnight and the business sector may not be adapting fast enough through innovation, technology and a changed mindset to survive. Some business owners may also be in denial that change...
In the early 90s, marketing changed forever as the Internet provided a new way of reaching potential customers.  While the new opportunities may have provided a low barrier to entry for entrepreneurs to learn Internet marketing skills, it is the marketers whose knowledge is steeped in traditional marketing principles that are able to weather any economic storm. What makes this Marketing...
Are you a small business advisor, mentor or coach or have an interest to be trained as one?  With the current pandemic causing havoc on the success of small businesses, the world needs you to step up now more than ever. The failure rate of small businesses worldwide in the first three years is more than 90%. Some of the major reasons are:  Lack of management competence: 16% Poor...
Imagine how fast you could grow your business by accessing half a century's knowledge and experience in just six modules. Consider how much money you could save by learning from someone else's mistakes. In my Triumphant Life email course, I invite you along on this journey. WHERE IT ALL STARTED I spent most of my working life developing models and applications to make businesses and...
Are you stuck or in need of a creative solution? Then my Profile-Based Brief Solution Coaching is for you.  In one or two sessions, I'll help you find a solution to whatever's stopping you from reaching your goal. Using a creative, profile-based, solution-focused, brief coaching approach, questions are asked in such a way as to move your attention to the level of solutions instead of the...
WERE YOU EVER TAUGHT HOW TO THINK? Most people were never formally taught thinking skills. As a result, leaders and entrepreneurs are trying to succeed using thinking patterns developed before they were twelve years old. They're making adult decisions and solving real-world problems with a child's thinking capacity. When you apply Power Thinking, you're able to evaluate your current...
My first MicroDegree Be Triumphant- Master the Triangle of Success- an introduction is now live. You are invited to come and experience it for free. It is based on my book Be Triumphant- Master the Triangle of Success. Over the next weeks I will develop MicroCourses to elucidate the topics coverted
Warren Buffett was asked what his best advice is to be successful in business. This legendary investor did not mention innovation, leadership skills, risk taking, portfolios or investment strategies. His answer ""One easy way to become worth 50 percent more than you are now at least is to hone your communication skills. If you can't communicate, it's like winking at a girl in the dark: Nothing happens. You can have all the brainpower in the world, but you've got to be able to transmit it."
Excellence Model The Purpose (Why?) The Excellence Model is a framework for continuous improvement What is the model? It is a way to achieve overall competitiveness; good governance; satisfied customers, employees, suppliers and partners; significant gains in business results and productivity. It involves a systematic process of evaluation that describes the state of the organisation and/or its business units at a specific time along key predetermined dimension. The Excellence Model provides a comprehensive framework for assessing the state of the organisation regarding "excellence". It:  addresses both hard and soft governance issues,  is fully measurable because f its structured approach to gap analysis,  makes for logical prioritization and planning of corrective measures and allocation of resources,  promotes widespread buy-in into solutions, Prompts the organisation to undertake continuous improvement without being prescriptive. " The model consists of 11 criteria that are used as guidelines on elements of organisation that can be used to consider what the organisation does, how well it does what is being done and how the organisation is progressing towards an organisational gold-standard – excellence. The criteria are divided into enabler criteria which give rise to, or cause certain desired outcomes; and results criteria, which are the outcome of certain enabler interventions. The six enabler criteria are: Leadership – this criterion looks at how individuals in the organisation inspire and provides leadership in the pursuit of excellence. Policy and Strategy – This criterion looks at how excellence and continuous improvement is addressed when the organisation develops a vision, mission objectives, values, policies and strategies. Customers and Market Focus – This criterion looks at how the organisation addresses customer and market needs. People Management – This criterion looks at how the organisation addresses the needs of its people vis-à-vis skills, improvement, empowerment and communication. Resource and Information Management – This criterion assess how the organisation uses its resources (people, financial, physical, natural and intellectual). Processes – This criterion looks at how the organisation identifies and improves both internal and external process by which it operates. The five results criteria look at the intended and unintended outcomes and consequences of the activities and core business processes of the organisation. The following results criteria have been identified. Impact on society – This criterion looks at what the organisation is achieving in terms of the needs of the community (i.e. the contractual environment within which it has a degree of influence) and the broader society (contextual environment that impacts on the organisation but over which it has no influence). Customer Satisfaction – This criterion looks at the extent to which he organisation's customers are satisfied and have their needs met. People satisfaction – This criterion looks at the extent to which the people of the organisation are satisfied and have their needs met and problems addressed. Supplier and Partnership Performance – This criterion looks at how the organisation manages the supplier and partnership processes and relationships. Business Results – This criterion looks at what results the organisation is achieving in relation to planned performance. Results are assessed along two dimensions. Dimension one deals with the quality of the results and speaks to excellence. Dimension two deals with scope and speaks to coverage - extend to which the results address intended objectives. What are the benefits of using the SA Excellence Model  Improved service levels.  Improved customer, employee, supplier and partner satisfaction.  Facilitates stakeholder and community approval.  Reduced dependence on consultants. Who uses the Excellence Model? The Excellence Model can be used members of the organisation or with the support of an external facilitator. When is the Excellence Model used? When an organization wants to embark on a continuous improvement exercise.