Welcome to the Find Your Flow Microdegree
How can you use GeniusU to design your ideal life and business? With this microdegree you will gain an overview of the tools and resources available to you on GeniusU.
Welcome to the Find Your Flow Microdegree
You are on the Find Your Flow Microdegree. This is the first microdegree we recommend you to take on GeniusU. Learn the steps of the Genius Spiral to set a personal path and achieve it. It includes a simple assessment of your internal values and will guide you through writing your 3 month vision. Set your goals in how you want to learn, live, earn and give. Gain an overview of the tools and resources available to you so that you can learn how to use your Genie and GeniusU to design your ideal life and business and connect to your new global mentor community.
Microdegree Outcomes
You will discover your top 3 most important character values
You will create an inspiring 3 month future vision for yourself
You will learn how to use GeniusU to unlock your Genius spiral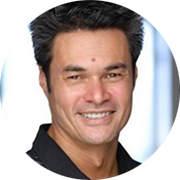 Your Microdegree Mentor
Roger James Hamilton is a futurist, social entrepreneur and bestselling author of the book The Millionaire Master Plan. He is also the creator of the Genius Test, Wealth Dynamics & Talent Dynamics profiling systems, used by over 800,000 people around the world.
Roger is the founder of Entrepreneurs Institute, delivering training to leaders and entrepreneurs around the world by igniting their Genius through a global community of online education, entrepreneur retreats and events.
Mission Objective
Objective
Popular Reviews
Dynamo
Fundamental understanding of GeniusU
This microdegree is very powerful to give you a glimpse of what is possible when we work as a team member. Just do it!
Steel
Had fun
I had fun learning and glad to know my top 10 values.
Dynamo
I learnt a lot of self awareness!
I really recommend this as the following step in your journey to understand yourself and your goals with more clarity.
Blaze
Value infused Visions become Magnets
When we infuse our visions with our values they become magnets that draw them into our reality.
Steel
Valuable exercise
Definitely a valuable exercise, good to be aware of ones values and what needs to change over time
Tempo
Missi e
I enjoyed the microdegree,gained knowledge it was a great experience.Understanding more about values
Tempo
Miss
I enjoyed the microdegree,I gained knowledge and understand more about my values
Dynamo
Flow Microdegree
So many incredible insights into how to connect with your own superpowers that you have neglected or forgotten. Hugely beneficial to get to your vision and short term goal setting. This will truly help you find your flow.
Steel
Really powerful micrdegree!
I had already completed the My Genius degree and had started on CLA degree. I am so glad i paused CLA to come here and learn so much; both about myself, and how GeniusU works - and thus how I can get the most from it. As my success continues I am already noticing how I am more of service to my clients, focusing on them and less on my needs/bottom line etc. Totally impressed with Roger and the team
Blaze
Values and 3 Month Vision
An awesome microdegree as it takes deeper into insights about yourself and your value system