Welcome to Your Purpose Microdegree
Finally discover your true 'why' with the Purpose Test, and learn the key steps to align your daily life to your deepest meaning and motivation. Align with others who have the same purpose as you and give back through our partners, Buy1Give1.
About Your Purpose Microdegree
Once you know your purpose, your life does change forever. Your purpose defines everything you do - from getting out of bed every morning to whom you choose to work and spend your life with. By giving back to others through creating value, you not only grow and move further towards your own purpose, but you also inspire others to discover their own big "Why?". By working through this microdegree, you will not only know your purpose, but you will also have clear steps to follow and to measure your purpose.
Microdegree Outcomes
You will learn which of the 17 UN Global Goals is your No.1 purpose
You will connect with others who share the same purpose as you
You will find simple ways to contribute immediately with B1G1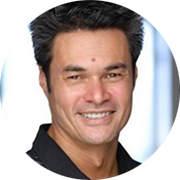 Your Microdegree Mentor
Roger James Hamilton is a futurist, social entrepreneur and bestselling author of the book The Millionaire Master Plan. He is also the creator of the Genius Test, Wealth Dynamics & Talent Dynamics profiling systems, used by over 800,000 people around the world.
Roger is the founder of Entrepreneurs Institute, delivering training to leaders and entrepreneurs around the world by igniting their Genius through a global community of online education, entrepreneur retreats and events.
Popular Reviews
Blaze
What a perspective
Thank you for opening my Mind to thinking the bigger picture; the purpose driven life in abundance.
Steel
Interesting
good to know one's purpose, definitely helpful in life and business, thanks
Blaze
Inspired and Grounded in Purpose
Inspiring MicroDegree that made me feel grounded in my purpose and ready to start my journey to make a positive impact in the world.
Great microdegree
Great microdegree to start your journey in understanding your purpose in life. Very clear and well explained!
Dynamo
What Purpose is All About
This micro-degree is excellent! It helps you find your purpose and dial in on your unique mission that is aligned with it. Also connected with giving opportunities that even enhance your path of purpose, this micro-degree propels you powerfully forward on your entrepreneurial endeavors.
Dynamo
Clarity of purpose received
Thank you - I have a better understanding of my purpose in life!
Dynamo
Clarity of purpose received
Thank you - I have better clarity of my purpose in life.
Dynamo
Mindblowing - powerful!
Thanks, Roger, for providing the tools I needed to give my life more meaning.
Tempo
Purpose drive was a cliche...until now
The purpose test helps you clarify and solidify the vague inkling that is in your heart. It helps bring out the internal conversation that is needed to move you towards a more authentic you. As Zig Ziglar, Peter Daniels, Tony Robbins and many other leaders say in one way or another, 'Live purposefully!'
Dynamo
Your Purpose is literally the "CAUSE" to every effect you're seeking
Knowing your purpose creates the certainty in your vision, and the possibility of collaboration. Take this course!