Welcome to the Your Passions Microdegree
How can you align your life to your passions? With this microdegree you will gain clarity about how to align your life to your most important passions. Learn how to redesign how you learn, live, earn and give in a way that sparks your passions. Find out how to connect your team and customers to their passions in a way that creates powerful, lasting impact. Take the free Passion Test.
Your Passion - Welcome
On GeniusU we are partnering with the world renowned experts and New York Times bestselling authors of the book "The Passion Test", Janet Bray Attwood and Chris Attwood.
Microdegree Outcomes
You will get clarity on what you are most passionate about in your life
You will discover how to align your life and goals to your passions
You will connect with others who share the same passions as you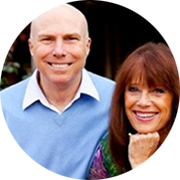 Your Microdegree Mentor
Janet Bray Attwood and Chris Attwood are NY Times bestselling authors of 'The Passion Test', which has become the #1 tool used worldwide to discover passion and connect with purpose, involving 1,200 Passion Test facilitators in 50 countries.
They've shared the stage with people like His Holiness the Dalai Lama, Sir Richard Branson, Nobel Laureate F.W. deKlerk, Tony Hsieh, the late Stephen Covey, Jack Canfield and others.
In their newest book, Janet and Chris provide an easy-to-understand guide to discovering the unique design of your life and tools for getting aligned with that design so your life flows with ease.
Other books: 'The Effortless Path to Discovering Your Life Purpose and Your Hidden Riches' - 'Unleashing the Power of Ritual to Create a Life of Meaning and Purpose'. Their programs are based on the principle of "Inspiring Transformation Through Love".
Popular Reviews
Blaze
Being led through this exercise of identifying your passions is eye-opening
This is a lovely micro degree to take as it really reinforces your own passions and what they mean to you.
Dynamo
micro degrees
it was rather enlightening and educational listening to the videos and I also like that there was a small test at the end where I could check how much I remember of it all. Super! Thank you!
Steel
Amazing!
It helps to to see on paper what my passions are vs my talents
Blaze
Passionate and ready to go!
Loved going through this Microdegree I'm feeling my passions and ready go!
Blaze
Get Clear on What Fires you Up!
I loved the Passion Test, it was fun and it helped me dive deep to become clear on what fires me up!
Blaze
The Passion Test. Loved it!
The Passion Test microdegree, and in particular the powerful 'markers' exercise have been an absolute gift that has provided a whole new level of clarity. This is exactly what they don't teach you in school and should.
Steel
Passion Test
This is a very wonderful course. It helped me a lot.
Dynamo
Ignite your passion
This micro-course reignited my passion and reminded me of how much The Passion Test has impacted my life since I first read it 15 years ago. I will be revisiting the exercises in the book again and got a lot out of the snippets in this course. Go for it! :D
An extremely insightful course
Short, succint, and to the point. This course manages to make the subject sound so simple. Amazing!
Great Test
It's usefull, know my passion, help me to achieve my career