Welcome to the Your Genius Microdegree
Which path would support you to feel like a genius? When you follow your natural genius, you live life with less resistance - and joy and success naturally flow towards you. Take the simple and free Genius Test and discover your genius.
Welcome to the Your Genius Microdegree
Learn how to radically transform your time and your team by organizing yourself around what you are best at.
The test will tell you what your natural talents are and what type of work naturally suits you most. It can also be a guide for how to build your teams and relationships, and how to increase your overall wealth. Let this be the beginning of a transformational journey. Find out how to learn, lead, live and love in your natural way, and how to grow the genius inside you.
Microdegree Outcomes
You will learn what the 4 Geniuses are and which one is yours
You will find your natural path to learn, live, lead and love
You will learn how to grow your flow and the genius inside you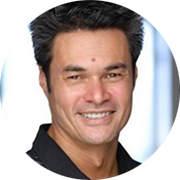 Your Mission Mentor
Roger James Hamilton is a futurist, social entrepreneur and bestselling author of the book The Millionaire Master Plan. He is also the creator of the Genius Test, Wealth Dynamics & Talent Dynamics profiling systems, used by over 800,000 people around the world.
Roger is the founder of Entrepreneurs Institute, delivering training to leaders and entrepreneurs around the world by igniting their Genius through a global community of online education, entrepreneur retreats and events.
Popular Reviews
Tempo
Good perspective.
I came to know of a different perspective by which we define a person's personality and characteristics..
Steel
Microdegree
Very insightful and there has been consistency with all my other personality tests.
Blaze
Thumbs up... fiery and communicative thumbs up
This was a great way to understand the different ways my Blaze style fits in when I'm thinking through my life, work and relationship paths. Fascinating.
Blaze
Inspiring Start
Roger provides a very digestible yet comprehensive framework for discovering, understanding, and capitalizing on our natural flow.
Dynamo
Dynamo Genius
This is a very useful test for me and I will continue to have a deeper understanding as a Dynamo Genius.
Steel
Genius Microdegree
A very informative and eye opening exercise and well worth the time and effort!
Dynamo
Dynamo
This is whole new perspektive, very interesting and motivating to be better and happyer in every asspect of life.
Tempo
Interesting
Wow! Hey guys you should all try this! Very very very interesting.
Dynamo
Your Genius Microdegree
We all know we are good at some things and not so good at others. It makes sense to use this knowledge to be able to build a foundation. Using a more profound knowledge base of how we personally work the best, we can continue to improve. First we need the foundations, which the Your Genius Microdegree provides.
Blaze
Finding my path
I personally felt lost more than anything before this as I am in a phase of my life where I have to be a Dynamo whereas I am a Tempo, I only realised this now after going through this short program of self-reflection more than anything it has given me an understanding or a picture of what I need to do or where to start...