The Millionaire Master Plan
Welcome to The Millionaire Master Plan Microdegree
Learn which of the nine levels of the wealth spectrum you are currently at, and how understanding this master plan is critical to knowing the next step you will need to take in your entrepreneurial journey.
Welcome to the The Millionaire Master Plan Microdegree
When Roger James Hamilton wrote "The Millionaire Master Plan", he created a guide to financial success that provides you with a test and personalized plan based on where you are and where you want to go. The test is free for subscribers of Entrepreneur TV and readers of the New York Times Bestseller The Millionaire Master Plan. In this Microdegree you will learn which of the nine levels of wealth you are at, and the next step to take based on the level you are at.
Microdegree Outcomes
You will learn the specific steps to take based on your wealth level
You will have a flight plan to know where to go day-by-day
You will have measurable path to stay on track with your pre-flight checklist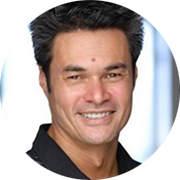 Your Mission Mentor
Roger James Hamilton is a futurist, social entrepreneur and bestselling author of the book The Millionaire Master Plan. He is also the creator of the Genius Test, Wealth Dynamics & Talent Dynamics profiling systems, used by over 800,000 people around the world.
Roger is the founder of Entrepreneurs Institute, delivering training to leaders and entrepreneurs around the world by igniting their Genius through a global community of online education, entrepreneur retreats and events.
Popular Reviews
Blaze
it was ok
i take time but it is worth it :) it was ok :)
Dynamo
About the course
It'a all what you need to start off on the right foot about entrepreneurship.
Dynamo
About the Test
Very revealing....I learnt so many new things. Happy new year to everyone!
Dynamo
Micro-Degree
This micro degree articulated very well how to move from my current impact level to the next. After completing it I am confident about taking the necessary steps and have a system in place to track my progress and keep me accountable. Highly recommended micro-degree!
Dynamo
Your Flight Plan
Doing this sets out your journey so you have a desired destination and a plan to keep you on track so you arrive and not get lost in the abyss somewhere.
Dynamo
Totally Enlightening!
By creating the flight plan we can become prepared for the destination, and enjoy the journey along the way! Creating the plan has been one of the most productive things I've done through this microdegree! Thank you Roger, for your clear articulation and step-by-step guidance.
Steel
Excellent...
Didn't expect geniusU or the Microdegree to be of so much value! Thank you for producing a wealth of knowledge - packed into a quick and enriched platform for any phase in a person's life or business. Highly recommend!
Dynamo
This work changed my life
When I first discovered the Wealth Lighthouse, I was an accidental Yellow level entrepreneur with my ladder leaning against the wrong wall. I left my business to start a new one. I went infrared and it took me nearly 9 months to regain yellow. Now I've helped 93 people climb the lighthouse through my signature "Entrepreneurship Mastery" workshop. And to think, this microdegree is what started it all.
Dynamo
Millionaire Master Plan
You will find great benefits going through this course. It gave me new ways to look at my business and my life with clear steps and guidelines on how to step into my power to achieve greater success in all levels of my life.
Blaze
Fullfill your full potential and help others as you grow
I think the most valuable less i learnt out of this micro degree is the need to delegate and build a strong team. To motivate, grow, up-skill your team and find a away to solidify your relationship as a business together. By helping and enabling others, you are growing your business and your footprint in the enterpreneurial circle. As a business owner, you always try to do everything yourself and remain stuck on the round about. Until you realize, that if you actually jump off, observe what is going on and take a minute to stop and reevaluate where you are going...much more can be achieved.