Welcome to the Your Passions Microdegree
How can you align your life to your passions? With this microdegree you will gain clarity about how to align your life to your most important passions. Learn how to redesign how you learn, live, earn and give in a way that sparks your passions. Find out how to connect your team and customers to their passions in a way that creates powerful, lasting impact. Take the free Passion Test.
Your Passion - Welcome
On GeniusU we are partnering with the world renowned experts and New York Times bestselling authors of the book "The Passion Test", Janet Bray Attwood and Chris Attwood.
Microdegree Outcomes
You will get clarity on what you are most passionate about in your life
You will discover how to align your life and goals to your passions
You will connect with others who share the same passions as you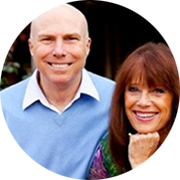 Your Microdegree Mentor
Janet Bray Attwood and Chris Attwood are NY Times bestselling authors of 'The Passion Test', which has become the #1 tool used worldwide to discover passion and connect with purpose, involving 1,200 Passion Test facilitators in 50 countries.
They've shared the stage with people like His Holiness the Dalai Lama, Sir Richard Branson, Nobel Laureate F.W. deKlerk, Tony Hsieh, the late Stephen Covey, Jack Canfield and others.
In their newest book, Janet and Chris provide an easy-to-understand guide to discovering the unique design of your life and tools for getting aligned with that design so your life flows with ease.
Other books: 'The Effortless Path to Discovering Your Life Purpose and Your Hidden Riches' - 'Unleashing the Power of Ritual to Create a Life of Meaning and Purpose'. Their programs are based on the principle of "Inspiring Transformation Through Love".
Popular Reviews
Dynamo
"Your Passions"
A fun degree that required some deep thinking about my life and intentions.
passion test
This is a wonderful platform for knowing our passion and finding it .It was a great experience while doing the test.
Dynamo
Passion Micro Degree Review
This one has to be my favourite so far - connecting my passion to help ensure lifelong fulfilment (my BIG takeaway... letting go of the outcome and just focussing on the intention will help me become more fulfilled and increase flow)
Steel
helpful
It helped being able to focus in on passions and creating markers for them.
Blaze
What is YOUR story?
Great storytelling in this degree. Allows you to get perspective on what you're good at versus what you LOVE and how you can incorporate that into your life and business.
Dynamo
Attention, Intention, No Tension
I love it. Something we should all return to every so often to track our emotional progress. Super, Janet!
Dynamo
Values are passions
Happy to explore my passions as I find it hard to succeed when I don't know or can see the connection to how my passions will come into play with realising my purpose.
Steel
Thanks!
I've heard of the Passion Test, so it was great to zero-in on what I really care about into a top 5. I, like many, are at a professional crossroads and having these 5 passions highlighted reminds why I do what I do, and will help me refine my work even more as I uplevel my business expression. Thanks1
Steel
Highly recommended Micro degree
Beautifully taught course, love the stories from India about the use of Markers. This course has helped me understand my passions and how they can work with my natural talents - breakthrough for me is embracing team working with like talented people with complimentary talents to me
The five senses
Helped me find reasons the moment I felt stuck in life