Welcome to the Your Genius Microdegree
Which path would support you to feel like a genius? When you follow your natural genius, you live life with less resistance - and joy and success naturally flow towards you. Take the simple and free Genius Test and discover your genius.
Welcome to the Your Genius Microdegree
Learn how to radically transform your time and your team by organizing yourself around what you are best at.
The test will tell you what your natural talents are and what type of work naturally suits you most. It can also be a guide for how to build your teams and relationships, and how to increase your overall wealth. Let this be the beginning of a transformational journey. Find out how to learn, lead, live and love in your natural way, and how to grow the genius inside you.
Microdegree Outcomes
You will learn what the 4 Geniuses are and which one is yours
You will find your natural path to learn, live, lead and love
You will learn how to grow your flow and the genius inside you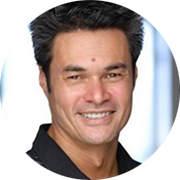 Your Mission Mentor
Roger James Hamilton is a futurist, social entrepreneur and bestselling author of the book The Millionaire Master Plan. He is also the creator of the Genius Test, Wealth Dynamics & Talent Dynamics profiling systems, used by over 800,000 people around the world.
Roger is the founder of Entrepreneurs Institute, delivering training to leaders and entrepreneurs around the world by igniting their Genius through a global community of online education, entrepreneur retreats and events.
Popular Reviews
Blaze
Lightbulb moments
While going through this course, I had memories which clicked and I finally realised why I had conflicted with certain colleagues, even though the incident happened years ago!
Steel
Genius Or Not To Be
You should never stop learning and more so in todays world which is moving at a velocity of vertigo. Getting to know your geniuses is having a useful tool in your tool box for life. I'll be sharing this with my granddaughter.
Blaze
Good but can be great
Thank you. Good angle on the types and charismatic speaker. Course will benefit from the refreshing recording as the current presentation is outdated. More interactive videos will significantly improve retention and quality of the course.
Dynamo
Great little course giving personal insight and guidance
Its a good little course to help you identify a place that works for you and what won't work for you and how to streamline a pathway forwards. Presented simply and easy to understand and follow, broken up in good focus sections.
Steel
Noluthando Steel Genius
Thank you, thisnis definently me. Try it out and rato it yourself. But I'm giving it positive feedback on my side
Steel
Awesome
Awesome Test. Quite long though but still accurately represents yourself and personality.
Dynamo
Rozwój
Jakiś czas temu zrobiłem test, wyszedł mi Creator, niestety szkoda że nie mogę go tutaj dodać, tylko ponownie muszę robić testy. Ogólnie samo zrobienie testu sprawiło że moje życie, zmieniło się nie do poznania. Poprawiłem efekty w pracy, zacząłem lepiej rozumieć ludzi, którymi się otaczam. W końcu czuje że to co robię daje mi szczęście
Dynamo
Powerful tool to create teams!
Wow! How powerful it is to learn that if people aren't like you, that's actually a good thing, and they complement each other. Honoring and respecting how others are is what I learned from the Genius chart! In particular, I also realized that I have a team with Blaze, Tempo and Steel in my NP organization. It's an amazing tool to identify team members with unique qualities and harness their talents to serve the greater good!
Steel
Nice
Had a lot of fun. Got to know a lot of things about myself.
Tempo
Good perspective.
I came to know of a different perspective by which we define a person's personality and characteristics..