Welcome to the Find Your Flow Microdegree
How can you use GeniusU to design your ideal life and business? With this microdegree you will gain an overview of the tools and resources available to you on GeniusU.
Welcome to the Find Your Flow Microdegree
You are on the Find Your Flow Microdegree. This is the first microdegree we recommend you to take on GeniusU. Learn the steps of the Genius Spiral to set a personal path and achieve it. It includes a simple assessment of your internal values and will guide you through writing your 3 month vision. Set your goals in how you want to learn, live, earn and give. Gain an overview of the tools and resources available to you so that you can learn how to use your Genie and GeniusU to design your ideal life and business and connect to your new global mentor community.
Microdegree Outcomes
You will discover your top 3 most important character values
You will create an inspiring 3 month future vision for yourself
You will learn how to use GeniusU to unlock your Genius spiral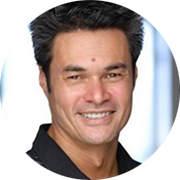 Your Microdegree Mentor
Roger James Hamilton is a futurist, social entrepreneur and bestselling author of the book The Millionaire Master Plan. He is also the creator of the Genius Test, Wealth Dynamics & Talent Dynamics profiling systems, used by over 800,000 people around the world.
Roger is the founder of Entrepreneurs Institute, delivering training to leaders and entrepreneurs around the world by igniting their Genius through a global community of online education, entrepreneur retreats and events.
Mission Objective
Objective
Popular Reviews
Dynamo
Very enlightening
Loved the micro degree, my first, I got clarity in a number of areas I didn't know I had no clarity. Writing your future vision is powerful.
Blaze
Great to get to know me
I loved going through this as i got to say hello to me
Dynamo
Finding your Flow micro degree review
Such a helpful guide to gaining clarity on my Values and Vision enabling me to take action to move to the next level of consciousness.
Dynamo
Micro-Degree
Very reflective journey while taking this micro-degree. Worth the time spent!
Dynamo
This is the first microdegree you should do when you're new on GeniusU
Great microdegree presenting the core foundations of GeniusU philosophy. A must do at first and to revisit every quarter!
Blaze
Gives light on my vision
This chapter gives clarity on where I am now and to where I want to be in the near future.
Steel
I finally did a 3 month goal list!
The way the program was laid out, it forced me to have to fill out my values and goals to proceed to completion. /i have procrastinated on this forever. The values playbook did not seem to sync with the data entered in the boxes.
Blaze
Find your Flow Microdegree
I enjoyed completing the values and vision assignments. Wow, I have just completed my 2021 Plan of Action! Something I would not have accurately achieved without the guidance of Find your Flow Microdegree. Thank you.
Dynamo
Flexible, challenging, insightful
I learned a lot here, about internal values. It really put in perspective what I have been focused on, and what I should be focused on to fulfil the dream! Thank you, GeniusU.
Tempo
Thank you very much!
I love these lessons! It geared me back to continue moving forward with what matters most to me.