FREE WEBINAR: 8 key drivers to grow a $100M business- EUROPE
You are being invited because you already have a successful business and you are looking for the next step to take to double and grow in the next 12 months
Time zone: London
Starts: Thursday 25/02/2021 at 16:00
Ends: Thursday 25/02/2021 at 17:00
Add to calendar
---
FREE Webinar on Thursday, 25th February 2021
4pm UK / 8am PDT / 10am CDT

Click here to register your place today

Invest 60 Minutes in this high powered exclusive and invitation-only masterclass to 10 x your business, team and client base in the next 12 months and grow your revenues, profit and shareholder value.

2020 was a challenging year for many Entrepreneurs. Most of us have had to do business radically differently and we can see that this "new" way of doing business is here to stay. The coming digital decade and recession bring with it even greater challenges for business owners.

The businesses that will not just survive but positively thrive and grow from $1M to $100M during the next 12 months and the coming decade, will be the ones that have set themselves up with a very different design and engine to support the coming waves. This means not just moving your offline content to online but creating a whole new model for growth and sustainability.

Like many other Entrepreneurs, you may have found your biggest challenges to be:

How to continue to scale and grow during a crisis. The best way to attract, grow and retain Talent. Where to access funding from. How to ensure a strong consistent cash growth.

And yet many of our clients and partners have already seen 10x growth in their businesses revenues, profits and shareholder value by implementing these 8 key drivers.

Just by taking even 1 or 2 of the key drivers, Roger will share, to implement over the next few months, you will see a result from attending this high-value masterclass.

We usually run our "open "masterclasses for up to 10,0000 participants at a time but this is specially curated content for businesses that are already at $1M and looking to break through to the $10M+ revenue in the next 12 months - 3 years. As such, we have sent you a personal invitation for you to be one of only 100 participants in this masterclass with Roger.

Join world-renowned futurist, social entrepreneur and investor Roger James Hamilton as he shares the key strategies needed to 10x your business

Click here to register your place today


What Roger will cover during the 60- minute, invitation-only masterclass

Join world-renowned futurist, social entrepreneur and investor Roger James Hamilton, on this exclusive and invitation-only masterclass. Take the steps now to set up your business using the 4 key drivers for growth.

- The 8 key drivers needed to be put in place to build a solid $100M+ business in the next 12 months
- Why many businesses that were not even around 12 months ago are now multi-million dollar ventures
- How at Genius Group, using these very same 8 key drivers, we have built a $400M business

There is a growing group of our clients and partners around the world where the crisis has already ended for them. They have a new plan and revenue streams for their businesses that are not recovery-dependent. Join Roger in understanding exactly what strategies are working and why.


This training is for you if you are:

- Have an existing business that you are looking to massively scale up in the next 12 months - 3 years, up to $100M
- Have a great idea and you want to start this business with the potential to be $1M within the first 1-2 years
- Are looking for investment and ways to attract the right top talent to your company
- Know your business could be at least double its size if you just had the right model in place


About ROGER JAMES HAMILTON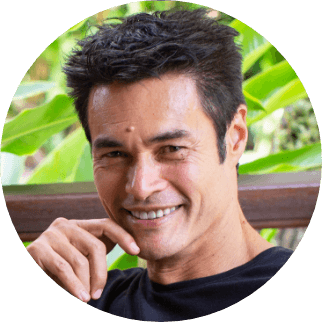 Roger is a world-renowned futurist and entrepreneur who mentors other Entrepreneurs to grow their enterprises and find their flow.

Roger is the founder of Genius Group, a $100 million group of companies leading the entrepreneur movement. Genius Group includes his tech company, GeniusU, which connects entrepreneurs to the smartest knowledge, connections and opportunities, and is growing from a $50 million to $80 million venture builder in the coming year. It also includes Entrepreneurs Institute, which is the largest Entrepreneur Network in the world, with over 2,000,000 entrepreneurs in over 200 cities.

He is also the founder of Entrepreneur Resorts, the world's leading Entrepreneur Resorts and Beach Clubs Group, which had its IPO and became a listed company in 2017. Roger is the creator of Wealth Dynamics, Talent Dynamics & Impact Dynamics, used by over 700,000 entrepreneurs to follow their flow. All of Roger's companies empower the Entrepreneur Movement - collectively growing our ability to create and contribute wealth.


FREE WEBINAR: 8 key drivers to grow a $100M business
Thursday, 25th February 2021 | 4pm UK / 8am PDT / 10am CDT
Click here to register your place today