Success Engine Ltd
London, UK
Personality marketing, personal branding, leadership & business development.
About Success Engine Ltd
We guide you to discover and enhance the power of a personal brand to skyrocket your business, career and impact for an enjoyable life. Anything is possible for those who believe and take action. We help you put your dreams into action. Business, personal impact and leadership development mentoring designed to make things happen.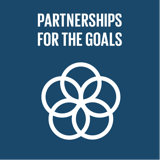 Strengthen partnerships across all the goals
Products
Personalized LinkedIn Strategy for Personal Brand & Business Development

Visibility Made Easy 5 Days Live Program

How to Master LinkedIn for Business Development – done with you mentoring program
Company Reviews
Recently Added